Chapter Overview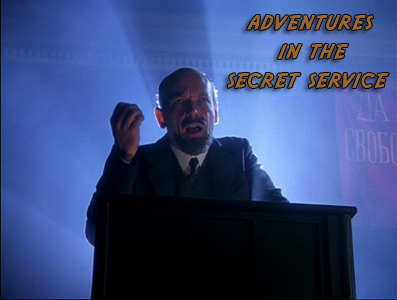 The horrors of World War I have Indy doing anything he can to aid in ending the Great War. An opportunity arises when Indy is ordered to escort two Habsburg royals into Austria to negotiate a separate peace from Germany. Secret documents, hidden agendas, and check points make the journey all the more risky for Indy and his companions. Austrian Emperor Karl I is apparently willing to negotiate the peace, but a devious prince stops Indy at every turn. Indy's adventures then take him into the heart of Russia as he attempts to gauge the country's pathway to Revolution. A growing friendship with Bolsheviks and an empowering speech by Vladimir Lenin challenges Indy's loyalties to his duty.
Key Topics:

Attempts to end World War I; Espionage; The Russian Revolution

Historic People:

Emperor Karl I of Austria-- Last Emperor of Austria and last King of Hungary and Bohemia, and the last monarch of the Habsburg Dynasty. Fought to end WWI.
Count Ottokar Czernin-- Foreign Minister of Austria-Hungary who attempted to end his countries participation in WWI.
Vladimir Lenin-- Revolutionary who led the Bolsheviks in the Russian Revolution. Created the world's first communist state.